September 7, 2022 | 3pm EDT | Online
Invest in Open Infrastructure (IOI) is working hard to envision an equitable, open ecosystem of scholarly and research infrastructure. We can't do that without input from, and discussions with you — the community. That's why IOI's Community Oversight Council is hosting conversations with people thinking about, and working on, cooperative, open information infrastructure.
Join us for our upcoming public discussion on September 7 at 3:00pm EDT (see this in your time zone), where our speakers McKenzie Funk and Sarah Lamdan will bring us into their investigations into data analytics companies, their data brokering and surveillance activities, and the impact they have on marginalized communities. We will also explore how we can act against these activities and build better digital infrastructure.
Sign up here, by August 30: https://share.investinopen.org/community-discussion-sep-2022
To prepare for the discussion, we will be sharing an exclusive excerpt from Sarah Lamdan's forthcoming book, Data Cartels, with registered attendees. Please register by August 30 to receive this excerpt.
The session will be recorded – we will share the recording and a short recap on our blog within a week after the event.
More about the speakers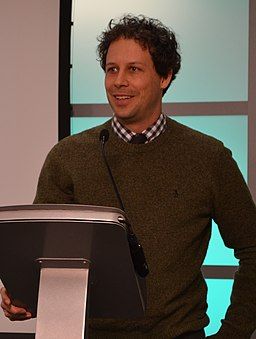 McKenzie Funk is a National Magazine Award finalist. He writes for Harper's, National Geographic, Rolling Stone, Outside, The New York Times Magazine, and the London Review of Books. His first book, Windfall, won a PEN Literary Award and was named a book of the year by The New Yorker, Mother Jones, Salon, and Amazon.com. A former Knight-Wallace Fellow and Open Society Fellow, he is a cofounder of the journalism cooperative Deca and a board member at Amplifier. He speaks five languages and is a native of the Pacific Northwest, where he lives with his wife and sons. (Headshot by New America, CC BY 2.0, via Wikimedia Commons.)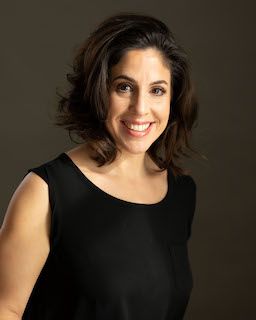 Sarah Lamdan is a professor at CUNY School of Law. She has a master's degree in library science and legal information management and a law certificate in environmental law. Her research focuses on information law and policy across the spectrum from open government to personal privacy. Her current projects focus on the transition of publishers and library services providers towards personal data collection and analytics and the implications of this transition on privacy and intellectual freedom. Her forthcoming book, Data Cartels (Stanford University Press) investigates the consequences of the consolidation of data analytics companies in financial, risk, academic, and legal information markets.
About our facilitator
Dinesh McCoy is a Staff Attorney at Just Futures Law working at the intersection of technology, racial justice, and immigrant rights. At Just Futures Law, Dinesh has focused on supporting litigation that seeks accountability for government retaliation against organizers and activists, and has worked on litigation and policy advocacy aimed at limiting law enforcement use of invasive surveillance tools. Dinesh also supports organizing campaigns on surveillance policy in Cook County, Illinois, Washington, D.C. and New York City. He graduated from NYU School of Law, where he was a Root-Tilden-Kern Scholar.