---
Team
Kaitlin Thaney
Executive Director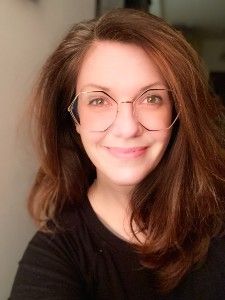 Kaitlin Thaney's career has been centered around open infrastructure organizations; helping them think strategically about program design, participatory engagement, and sustainability.
Previously she served as the Endowment Director for the Wikimedia Foundation, where she led development of a fund to sustain the future of Wikipedia and free knowledge. Prior to joining Wikimedia, Thaney directed the program portfolio for the Mozilla Foundation, following her time building the Mozilla Science Lab, a program to serve the open research community. She was on the founding team for Digital Science, where she helped launch and advise programs to serve researchers worldwide, building on her time at Creative Commons, where she crafted legal, technical, and social infrastructure for sharing data on the web.
She also serves on the board of LYRASIS, a technology and services nonprofit serving higher education, libraries, archives and museums, Code for Science & Society, Invest in Open Infrastructure's fiscal sponsor, and Open Collective Foundation, a fiscal sponsor for US-based Collectives with a charitable mission. She resides on the unceded land of the Munsee Lenape and Canarsie (known as Brooklyn, New York) with her husband, toddler, and dog. She's on Twitter as @kaythaney.
Richard Dunks
Research Data Analyst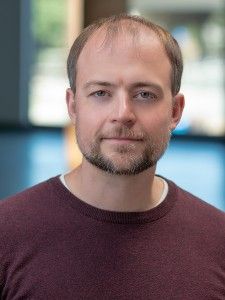 Richard Dunks has spent 20 years helping organizations perform to their best with more and better data. Working mostly in the public and non-profit sectors, he has helped government at both the city and federal level better leverage data to achieve mission success. For the past 7 years, Richard has provided training in open data, information visualization, data analytics, and data strategy to civil servants across the country through his company Datapolitan, and continues working with local community groups to leverage open data for social and political change. As an adjunct professor, he has also taught graduate-level classes covering mapping with open source tools at Pratt Institute and machine learning at Columbia University.
He currently teaches data-informed leadership in the Master of Public Administration program at Tulane University. He holds a bachelor's degree in Sociology from Ithaca College and a masters degree in Applied Urban Science and Informatics from the Center for Urban Science and Progress at New York University. Originally from Las Vegas, NV, he now resides in Dallas, TX with his 2 year-old son.
Asura Enkhbayar
Research Data Analyst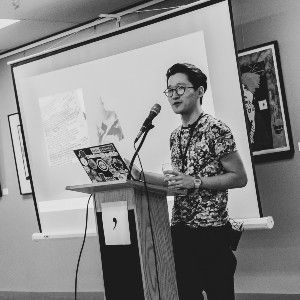 Asura Enkhbayar has been working in the intersection of technology, openness, and knowledge creation within academia. While data analysis and software development have been at the core of his work, he has been recently wondering about the limits (or possibilities) of data work to contribute to issues of social justice. In some way, he might even be hoping to find some answers during his PhD on citations and power.
Previously, Asura worked as a data scientist at the ScholCommLab on a multitude of projects exploring the public dimension of scholarly communication. Before joining the ScholCommLab, he focussed on the quantitative study of science and research infrastructure at the KnowCenter. He has also been a developer and advocate for Open Knowledge Maps. Most importantly, he is still very proud about starring in a martial arts short film (which you can find on Youtube).
Asura currently resides on the unceded territories of the xʷməθkʷəy̓əm (Musqueam), Sḵwx̱wú7mesh (Squamish), and Sel̓íl̓witulh (Tsleil-Waututh) Nations known to most as Vancouver. You can find him on Twitter and Github.
Steering Committee
*Denotes members of the IOI Project Advisory.
IOI is governed by a Steering Committee who provide rapid programmatic decision-making support and oversight. The Steering Committee meets bi-monthly with IOI Leadership.
Virginia Barbour, Open Access Australasia
Arianna Becerril, Universidad Autónoma del Estado de México
Leslie Chan, University of Toronto
Raym Crow, SPARC US
Heather Joseph, SPARC US
David Lewis, Indiana University, 2.5% Commitment
Pierre Mounier, Open Edition, OPERAS
Cameron Neylon, Curtin University
Nici Pfeiffer, Center for Open Science
Vanessa Proudman, SPARC Europe
Kristen Ratan, Strategies for Open Science (Stratos)*
Danielle Robinson, Code for Science and Society*
Mike Roy, Middlebury College
Katherine Skinner, Educopia Institute
Greg Tananbaum, Open Research Funders Group
Evviva Weinraub, State University of New York at Buffalo
Dan Whaley, Hypothesis*
Maurice York, Big Ten Academic Alliance
Governance & Nominating Committee:
This Committee consists of (5) Steering Committee members and IOI's Executive Director, and supports IOI leadership in examining and evolving project governance to help execute on IOI's mission and objectives, as well as leads the nomination and review process for participants in IOI governance. This group currently consists of Leslie Chan, Evviva Weinraub Lajoie, Danielle Robinson, Heather Joseph, and Arianna Becerril.
Past members:
We are grateful to the following individuals for their past involvement in IOI and support in championing open infrastructure.
Ina Smith, Academy of Science of South Africa
Peg Fowler, Hypothesis
Participating Organizations

Joint Roadmap for Open Source Tools (JROST)

Open Research Funders Group (ORFG)


Scholarly Publishing and Academic Resources Coalition (SPARC)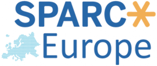 Scholarly Publishing and Academic Resources Coalition Europe (SPARC EU)