Read more about our organizational history, staff, governance, and funding here in our Orientation Packet (updated annually).
Team
Kaitlin Thaney
Executive Director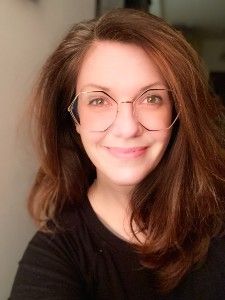 Kaitlin Thaney's career has been centered around open infrastructure organizations; helping them think strategically about program design, participatory engagement, and sustainability.
Previously she served as the Endowment Director for the Wikimedia Foundation, where she led development of a fund to sustain the future of Wikipedia and free knowledge. Prior to joining Wikimedia, Thaney directed the program portfolio for the Mozilla Foundation, following her time building the Mozilla Science Lab, a program to serve the open research community. She was on the founding team for Digital Science, where she helped launch and advise programs to serve researchers worldwide, building on her time at Creative Commons, where she crafted legal, technical, and social infrastructure for sharing data on the web.
She also serves on the board of LYRASIS, a technology and services nonprofit serving higher education, libraries, archives and museums, where she chairs the Finance Committee, as well as on data.org's Epiverse Advisory Council. She previously served on the boards of Code for Science & Society, Invest in Open Infrastructure's fiscal sponsor, Open Collective Foundation, a fiscal sponsor for US-based Collectives, with a charitable mission, and was a founding director of DataKind UK. She resides on the unceded land of the Munsee Lenape and Canarsie (known as Brooklyn, New York). She's on Twitter as @kaythaney.
Katherine Skinner
Research Lead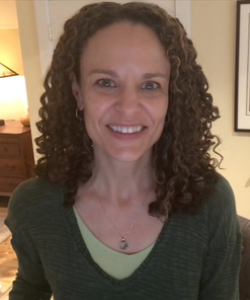 Katherine Skinner is an open knowledge researcher-activist with deep commitments to community building, organizational resilience, and systems thinking. Her passion for facilitating, empowering, and cultivating communities led her to help found the Educopia Institute, where she provided scaffolding, training, and systems to support such collaborative groups as Library Publishing Coalition, MetaArchive Cooperative, BitCurator Consortium, C4DISC, Software Preservation Network, and Maintainers. She also co-authored Community Cultivation: A Field Guide (2018) to provide an open, practical guide to this type of work.
She has co-edited three books and has authored and co-authored numerous reports and articles. She has served as Principal Investigator for 24 research projects funded by foundations and federal grants and awards on topics like education (Nexus LAB, Bitcurator.edu), digital curation (Chronicles in Newspaper Preservation, OSSArcFlow), and scholarly communication (Library Publishing Workflows, Mapping the Scholarly Communication Infrastructure). She lives in Greensboro, NC, in the US.
Emmy Tsang
Engagement Lead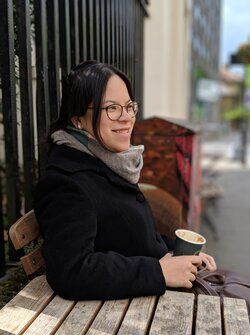 Emmy Tsang is passionate about open and meaningful community designs, strategic communication, and sustainable and equitable innovation. Previously, she led the communication and community engagement efforts for the Open Science Programme at the Delft University of Technology to widen researchers', teachers', staff' and leadership's adoption of open science practices at the university. At eLife, she helped build a community of open-source practitioners to advance the development of open-source tools to change the ways research is shared, consumed, discovered, and evaluated.
Emmy is also a co-director at Open Life Science, which runs a global cohort-based training and mentoring programme to support individuals and stakeholders in research in becoming open science ambassadors. She holds a PhD in Neuroscience from the European Molecular Biology Laboratory and the University of Heidelberg. Originally from Hong Kong, she now lives in Utrecht, the Netherlands. She is on Twitter @emmy_ft.
Sarah Lang  
Business Development + Partnerships Lead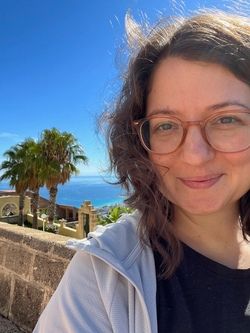 Sarah Lang has worked across multiple nonprofit and mission driven sectors (arts & culture, education, philanthropy, impact investing) with a focus on business development and partner relations, strategic planning, capacity building, and new program development. Sarah was previously the Assistant Director at Upstart Co-Lab, where she launched the first coalition of impact investors dedicated to the creative economy and helped develop the first impact investing fund for the U.S. creative economy.
Sarah has worked in development for major New York arts institutions, including Lincoln Center Theater and Signature Theatre. Prior to her time in New York, Sarah was a Teach for America Corps Member in St. Louis, MO, where she taught for two years at an arts-integrated magnet school in the St. Louis Public School district. She holds a Masters of Education from the University of Missouri – St. Louis and a BA in political science and theater arts from Boston College, and studied with Centro de Teatro do Oprimido in Río de Janiero, Brazil. Sarah currently resides in Brooklyn, NY.
Chrys Wu
Product Lead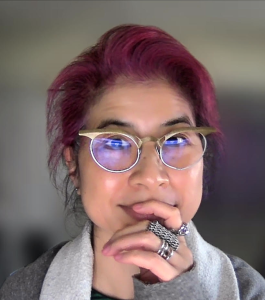 Over the course of an intrepid career, Chrys Wu has been a product manager, strategist, journalist, and consigliere, working with organizations including GitHub, O'Reilly Media, The New York Times, The Washington Post, the Los Angeles Times, DataKind, The Knight Foundation, and The Gates Foundation.
She is driven to help people at scale. Her career has placed her at the intersection of information flow, human-centered systems design, and product development. In addition to her work with established entities, she also co-founded Hacks/Hackers, which supports innovation in journalism at a local and global level; and Write/Speak/Code, a peer-led professional development network for marginalized genders in technology. Connect with her on LinkedIn.
Tania L. Hernández
Research Data Analyst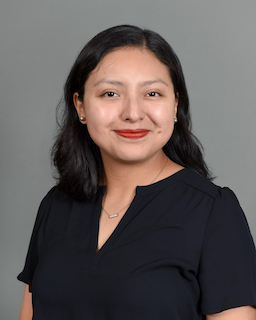 Tania is a researcher and specialist in nonprofit management and organizational development. Her areas of research are capacity building in nonprofits, government-nonprofit relationships, and volunteer management. She has extensive experience in the design and evaluation of public programs. She has been a senior consultant for the International Labour Organization (ILO) and multiple government agencies in Mexico.
Tania is a Faculty Associate in the Nonprofit Leadership and Management master's program at Arizona State University (ASU) and a Research Associate in the Nonprofit Institute at the University of San Diego. She holds a Ph.D. in Community Resources and Development from ASU, a master's degree in political and social studies, and a bachelor's degree in political sciences and public administration both from the National Autonomous University of Mexico.
Jerry Sellanga
Engagement Coordinator, Networks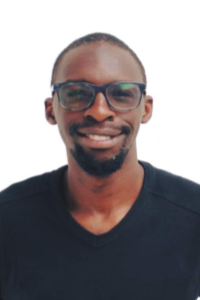 "Perfection is a moving target."
This statement is what inspires our Communications Associate, Jerry Sellanga every day. The knowledge that there is always a new challenge to master and excel in.
Jerry currently works on the IOI team as the Communications Associate where he uses his expertise to expand IOI's audiences through events, digital communications, and stakeholder management, especially in Africa. Jerry specializes in strategic communications, graphic design, proposal development, and public relations.
Jerry holds a Bachelor's degree in Environmental Studies (Community Development) from Kenyatta University and is currently undertaking a post-graduate diploma in Public Relations. Before joining IOI, Jerry held senior roles in communication and marketing in the wildlife conversation, agriculture, and social impact sectors.
In his spare time, Jerry is passionate about sports and spending time outdoors hiking.
Madelyn Waterbury
Administrative Assistant

After graduating from University at Albany and studying communications, Madelyn discovered her passion for travel when she started a career teaching English in South East Asia. Her adventurous spirit led her to call four different countries home where she made a meaningful impact through her work with non-profit government education programs. She believes in the potential of technology education in the lives of students with minimal access to tech, specifically young women and girls. Currently Madelyn works as an administrative and executive assistant for the IOI team. Some of Madelyn's hobbies are singing, exploring little-known areas, dancing salsa and bachata, and taking care of her plants. She currently resides in Mexico City and New York.
Gail Steinhart
Research Data Analyst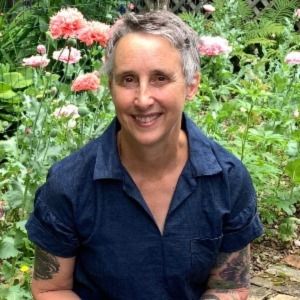 With a background in academic libraries and environmental science, Gail is an information professional with a passion for open scholarship and infrastructure as public goods. She holds M.S. degrees in Library and Information Science (Syracuse University) and Ecology and Evolutionary Biology (Cornell University), and worked for nearly 15 years in environmental research before becoming a librarian. Her work in environmental science exposed her to research communities that prioritize sharing data, samples and methods, and led naturally to her early interest in research data librarianship at a time when it was rare outside of the social sciences. From there, she became involved with open scholarship more generally, including being a part of the the DataONE Community Engagement and Education Working Group and the arXiv.org leadership team, managing Cornell's institutional repository, and launching an open access journal hosting service at Cornell. She has also worked as an IT project manager at Atmire, a company that provides DSpace repository services to clients around the world. Find her on Mastodon as @gailst@mastodon.social or on LinkedIn.

Gail is based in Ithaca, NY, located on the unceded homelands of the Gayogo̱hó:nǫɁ (the Cayuga Nation).
Lauren Collister
Engagement Coordinator, Infrastructure.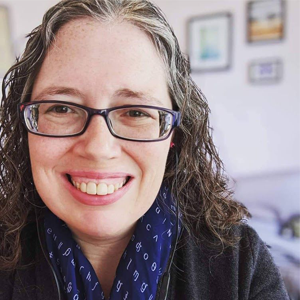 Lauren Collister's approach to open infrastructure is rooted in her disciplinary background in linguistics and her professional career development in academic libraries. After receiving her PhD in Linguistics for her research on multimodal communication, she worked for 10 years in scholarly communication and library publishing. She has experience leading a diamond open access publisher, developing policy for open access funding, advising on copyright and intellectual property, organizing and advocating around labor issues in librarianship, and managing communication with editorial teams, developers, policymakers, and institutional leadership. She remains deeply connected to the linguistics community through her work on open scholarship initiatives such as the Open Handbook of Linguistic Data Management, the Linguistic Society of America's Statement on the Scholarly Merit and Evaluation of Open Scholarship in Linguistics, and the Tromsø Recommendations for Citation of Research Data in Linguistics.

You can find out more about Lauren's research and publications by visiting her ORCID profile, and connect with her on LinkedIn or Twitter. Lauren works from Pittsburgh, PA, USA, the ancestral land of the Adena culture, Hopewell culture, and Monongahela peoples, who were joined by refugees of other tribes (including the Delaware, Shawnee, and Haudenosaunee) who were driven from their homelands by colonizers.
Alumni
Anne Britton, Former Research Project Manager
Asura Enkhbayar, Former Research Data Analyst
Carmela Key-Mays, Former Administrative Assistant
Richard Dunks, Former Director, Research & Strategy
Naomi Penfold, Former Research Data Analyst
Affiliates
Saman Goudarzi (March - June 2022, November 2022 - January 2023)
Samuel Moore (May - July 2022)
Ravin Cline (May - July 2022)
Naomi Penfold (July - August 2022)
Taimour Azizuddin (July - September 2022)
C. Samala (July - September 2022)
Tim Elfenbein (October 2022 - February 2023)
Matt Canute (July 2022 - present)
Jennifer Kemp (April 2023 - present)
Sarah Lippincott (April 2023 - present)
Daechan Kim (May - August 2023)
Aboli Shete (June - August 2023)
Steering Committee
*Denotes non-voting advisory members.
IOI is governed by a Steering Committee who provide rapid programmatic decision-making support and oversight. The Steering Committee meets monthly with IOI Leadership.
Governance & Nominating Committee:
This Committee consists of a mix of Steering Committee members and IOI's Executive Director, and supports IOI leadership in examining and evolving project governance to help execute on IOI's mission and objectives, as well as leads the nomination and review process for participants in IOI governance. This group currently consists of Amy Buckland, Leslie Chan, Omo Oaiya, Amy Sample Ward, and Evviva Weinraub Lajoie. Our thanks to inaugural members Heather Joseph, Danielle Robinson, and Arianna Becerril Garcia.
Financial Oversight Committee:
This Committee supports IOI leadership on ensuring compliance and administration of the organization, providing oversight on financial and organizational items. It is an independent, voting governing body of IOI. This group currently consists of Jochai Ben-Avie, Amy Buckland, Mmaki Jantjies, Berhan Taye, Lorrayne Porciuncula, Danil Mikhailov, and Kaitlin Thaney.
Inaugural founding Steering members:
We are grateful to the following individuals for their past involvement in the development, growth, and stewardship of IOI and ongoing support in championing open infrastructure.
Virginia Barbour, Open Access Australasia
Arianna Becerril, Universidad Autónoma del Estado de México, REDALYC, AmeliCA
Leslie Chan, University of Toronto Scarborough
Raym Crow, SPARC US
Heather Joseph, SPARC US
David Lewis, Indiana University, 2.5% Commitment
Pierre Mounier, Open Edition, OPERAS
Cameron Neylon, Curtin University
Nici Pfeiffer, Center for Open Science
Vanessa Proudman, SPARC Europe
Kristen Ratan, Strategies for Open Science (Stratos)
Danielle Robinson, Code for Science and Society
Mike Roy, Middlebury College
Katherine Skinner, Educopia Institute
Greg Tananbaum, Open Research Funders Group
Evviva Weinraub Lajoie, State University of New York at Buffalo
Dan Whaley, Hypothesis
Maurice York, Big Ten Academic Alliance
Ina Smith, Academy of Science of South Africa
Peg Fowler, Hypothesis
Lucy Ofiesh, Crossref
Our special thanks also goes to Nate Angell (Hypothesis), Vanessa Rhinesmith (UCLA), Q McCallum (Solution Q), Saman Goudarzi, Katrina Pugh (Columbia University; AlignConsulting), Heather Staines (DeltaThink), Maggie Jack (Cornell Tech; NYU Tandon), Allison McCartney (Bloomberg), Jessica Klein (Wikimedia Foundation), Julia Smith (McClatchy), Teri Wanderi, and many others who have helped support and advance our work.
Community Councils:
IOI relies on these groups to represent and bring forward what's important to key communities IOI serves. These Community Councils reflect IOI's commitment to stakeholder conversations to inform future strategies for IOI and our attentiveness and responsibility to the needs of key communities IOI serves.
Community Councils are created on an as-needed basis, with participants serving in a non-voting capacity. Core council members are supported for their time and contributions via an honoraria, and term limits are 1-year with option to renew.
Past Community Councils:
Participating Organizations

Joint Roadmap for Open Source Tools (JROST)

Open Research Funders Group (ORFG)
Scholarly Publishing and Academic Resources Coalition (SPARC)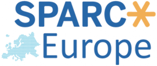 Scholarly Publishing and Academic Resources Coalition Europe (SPARC EU)